Sunday, May 14th, 2006
---
5:35 pm
this person is strong
this person is reasonable
this person is unscathed
this person has a heart of stone
this person has no emotions
this person does not cry
this person does not get attached
this person does not fall in love
this person can not be hurt
this person can not be broken
this person is a big fat liar
this person needs you.
Monday, March 6th, 2006
---
4:51 pm
- Whoo. New Tat.
Tuesday, February 28th, 2006
---
9:37 pm
HAPPY BIRTHDAY TO ME!

Okay...well, it's tomorrow, but still. I'm super excited. Yay.
Friday, February 3rd, 2006
---
7:56 pm
Sunday, January 29th, 2006
---
4:16 pm
I need to be patient.

Maybe. I don't know.
Uncertainty is a silly emotion.
12:00 am
I haven't been home since Thursday afternoon.

This feels like summer all over again.
Saturday, January 21st, 2006
---
10:19 am
wow. haven't written in this in quite a long period of time. will I be reviving? most likely not. maybe a few intermittent posts here and there. nothing too fancy.

been up to a few things. love's lost and love's found. same old i suppose. school/work/internship has been keeping me plenty busy for the last few months. the internship is really interesting and i enjoy it immensely. been observing surgery, which is not as nearly intense as you would think. actually, it's pretty laid back in the O(perating)R(oom). We listen to System of a Down and Metallica while preforming surgery. Good times.

hmm...midterms are next week. and i am hardly prepared for them. too bad i only have friday off. there are a few people i really would like to see that week. one in particular. curse my busy schedule.

Nyan nyan.
Wednesday, August 24th, 2005
---
12:02 pm
I adopted a kitten.
His name is Yuki.
He is gray with lighter gray/silver stripes.
He is better than your mom.
Sunday, January 9th, 2005
---
11:37 am


Hah, thats so cool.

♥
Nyan nyan
Thursday, November 25th, 2004
---
2:29 pm
- 1000 posts entry...stolen from so many people
Give me 1000... comments/spam in this entry. Or whatever, really. YOU, in particular, don't have to supply the whole 1000..., but a tiny or even a big contribution would be nice. Then post this in your journal and I'll return the favor.

So this is your chance to spam me with anything! Pictures, lyrics, words, icons, something you enjoy, the word spam over and over. Feel free to tell me something about yourself, whatever you want! It's all up to you. all comments/spam will be visible to everyone

p.s. you can promote communities here...promotions are WELCOME!
SALUTES ARE MORE THAN WELCOME!
and if you want to ask me something...ask it here :)
Friday, September 27th, 2002
---
8:00 pm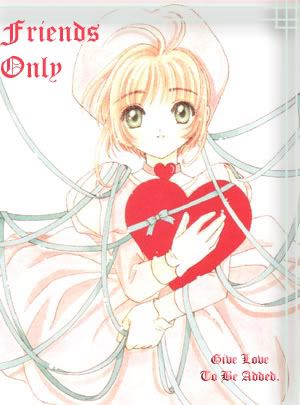 Yup, Friends Only.

x Comment to be added x
FO banner credit: siriasmelody